New 2006 Sponsor's
A Special Thank You to our latest sponsor's
while your there drop her a line and Thank her for supporting our little Angel's..
Ty Blackwell is our latest sponsor, He is the owner of Team One Productions and comes to us from Illinois, He has been a great asset to our program as he was responsible for having our new company logo donated to our program, We will continue to work closley with Ty as we watch him progress in his own music buisness. Best of luck to you Ty and Thanks for all you do.
Here's what our sponsors our saying about us
To Whom it May Concern, Tuesday, March 02, 2004

ACG Entertainemtn© in Association with Team One Productions© are proud to represent, The Angels Amoung Us Foundation. it has always been the policy of ACG© to represent themselves in the best positive light and only sponsor worth while charitable organizations. I am personally thrilled to be a part of such a wonderful program, helping to meet the needs of disabled and handicapped children and adults all over the nation has been a real priviliage and honor for our oraganization. Our Recording Artists and Writers have been inspired by Kim Carvers dedication and drive to help all those less fortunate than us. Kim Carvers work has been such an inspiration to us that we have planned a musical compilation CD set for the release in the Fall of 2004, all proceeds from the CD will be disbursed to the Angels Amoung Us Foundation and its subsidiaries. Pease join us in celebrating the lives and futures of Americans with Disabilities.

It is my personal opinion that Kim Carver and her organization are top notch and without her undying dedication and support, the organizationn would fall apart, because Ms. Carver too is dealing with the disabilities in her life, as her own children are disabled and struggling to make it in a world where things, tho always uncertain have the possibility of becoming better with the support of organizations like ousr and yours. It is my hope you will find the same qualities in Ms. Carver that we did and donate what time or effort you can in helping her reach, not only the goals of Angel Amoung Us, but the goals of so many who will never know the joy of thing we take for granted everyday.

Sincerely,

Tyler Blackwell / President

ACG Entertainment© / Team One Productions©
Our Angel Sponsors of 2005
Proud to have her as a sponsor again in 2006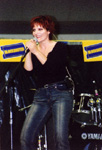 This year our top sponsor goes to Eileen Carey. This is a lady with great talent who has gone beyond her call of duty to see to it that some of our angels got Christmas presents.

All the way from California, Eileen put together a toy drive to help our angels. If you havent heard this woman sing you definatley should. You can visit her website at www.eileencarey.com On behalf of the staff at Angels Among Us, I would personally like to say Thank You to Eileen and the Femmuse network www.femmuse.com

for making Christmas come alive for our Angels, I couldnt have done this without you.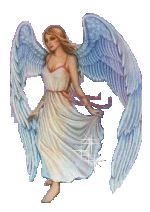 Debbie Sims & Beverly Crowder are two very special ladies from Kentucky that I would like to add to our sponsor list this year. Between the two of them they adopted 3 angels this year for Christmas.. Thanks Yall!!
If you would like to join the Angels Among Us family by helping out one of our angels or a family of angels just let us know by e-mailing us at the following address:
We will match you up with either an angel or a family of angels. You can let us know what you have in mind and how you can help. You can attach a picture or two that you would like to have put on the web site including a logo or personal photo. Again thanks for your support. We desperately need more sponsors cause right now our angels outnumber the sponsors and the kids really need our help. Thanks again to all our sponsors cause without you this program wouldn't be possible.
Thanks to all our sponsors for making this year so memorable for all our angels.
The following people have also helped with sponsoring our angels:
Janet Melton, Virginia; Ruby (anonymous angel sponsor), Tennessee;
These are just a few of our loyal sponsors. Thanks to you all for without you the dreams of our angels wouldn't be possible.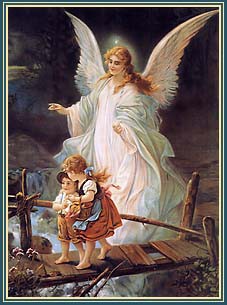 A Special Thanks to Janet Melton of ColorTree, Inc. of Richmond, Virginia, for all her help and support with our program. Not only did she pull through for us at Easter by making a donation to help fill Easter baskets, but this year she has asked us to do an article for thier company newsletter.

Thank You Janet For Everything!!!
Mark Murray is helping not one of our angels, but several of our children in many different ways. You are truly an angel here on earth helpng out our angels. Thanks for all your help and support.